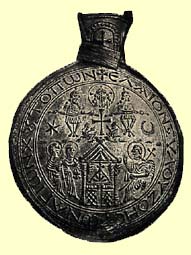 According to tradition, Saint Helen found the cross in a cistern near the Calvary in 326 A.D. It's location was revealed by a Jewish man named Judas, who was tortured before he gave the information. Fifty years later, Saint Cyril from Jerusalem noted that there were fragments of the Cross all over the world. The most important pieces are kept in the Cistercian monastery of La Boissiere in the Loire region of France.

Another fragment has been in the Sainte Chapelle in the Royal Palace in Paris since it was donated by King Louis IX. The largest piece is in the Sainte Gudule convent in Brussels. Since European churches are full of remains of the cross one may conclude there are none left in Jerusalem, but that is not correct. The Greek Orthodox exhibit two pieces, one right below the Calvary, in the Holy Sepulchre Basilica, and the other in a room that is both an office and a Treasury.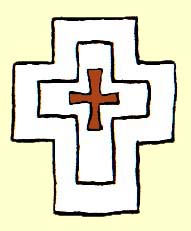 The True Cross

Much has been written in books and encyclopaedias about the many Christian relics kept in cathedrals all over Europe. The Crusaders were the most tenacious collectors and when they returned to Europe their bags were full of relics.

In addition to the famous Holy Shroud, we have the nails used for the Crucifixion, the thorns of the crown, Jesus Christ's blood, his tears, his navel (umbilical cord) and his foreskin. However, the most important relics are undoubtedly sections from the cross on which Jesus was crucified.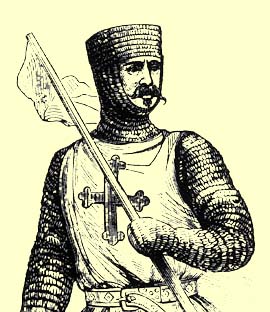 It is not easy to view the relics because the Greek-Orthodox monk who has the keys to the Treasury is never willing to open the door; one must be very lucky to get to the Holy Sepulchre at the right time.

Once inside the office, you will see an iron gate on the left, and beyond it, the treasury where the relics are kept. The first thing you will see is a small frame containing a wooden cross.

Wedged inside the cross there is a smaller cross that the Greek Orthodox venerate as a relic from the Holy Cross. If it were an authentic relic, then it would be the fragment from the Cross closest to where Jesus Christ was crucified.